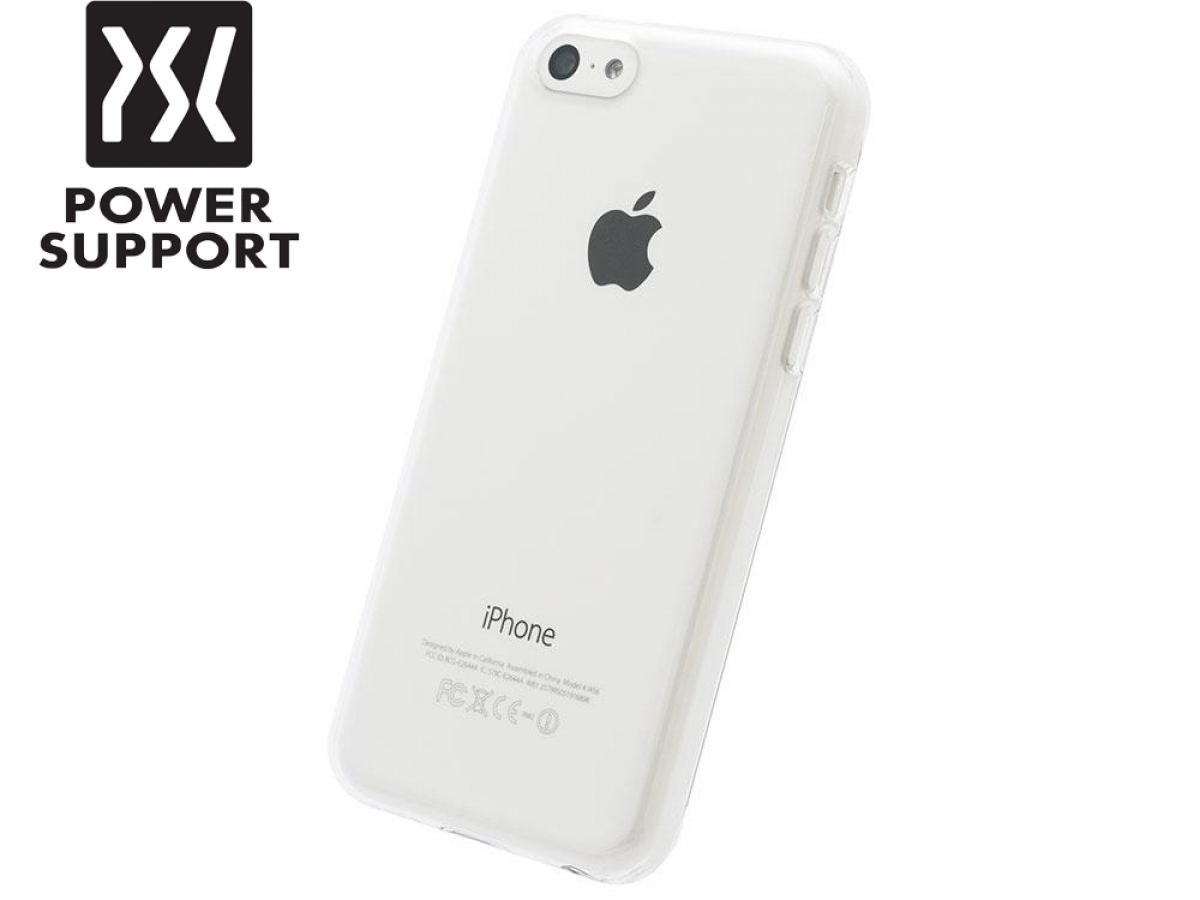 Power Support Air Jacket Clear for iPhone 5C
**Bliss Teletech is now Authorized Dealer for Power Support JP product.
As promo, we offer free Poslaju Nationwide for ALL Power Support product.
Grab urs & support ur device now :)**
※「AIR JACKET」「エアージャケット」は株式会社パワーサポートの登録商標です。
※AIR JACKET is a trademark of Power Support Co., Ltd. Registered in Japan, the U.S. and other countries.
装着していることを感じさせないほどの薄さで iPhone 5c の外観を損なわないことを最優先に考えた背面用
ジャケットです。側面を全て丁寧に覆っているため、保護性が高く、iPhoneにキズが付きにくい仕様です。
材料:ポリカーボネート
エアージャケットセット for iPhone 5cの特徴
一般的な樹脂製ジャケットと比べ、非常に薄いつくりです。
iPhone 5cの側面を極限までカバーしています。
ジャケット表面には新開発のセルフリペアコートを施してあります。細かなキズが付きにくく、軽度の


キズには復元作用が働きます。(クリアのみ)

画面保護フィルム1枚が付属します。
日本製です。

ジャケットを装着したままLightningケーブル
、Lightning30

ピンアダプタ(0.2m)を接続できます




ジャケットを装着したままiPhone 5s付属
EarPods

、6.5mm




径までのイヤホンジャックを接続できます




1ミリ未満のツメですので邪魔になりません


底面のスピーカー部分も保護できる設計です
iPhone本体を傷つけないように、ジャケット内側は柔らかい状態のままにしています。
装着、脱着時にジャケット内側をiPhoneで擦るとキズがつくことがありますので、なるべくジャケット内側
にiPhoneが当たらないように付属の説明書に沿った取り扱いをしてください。
カラーバリエーション
クリア(PJC-71)
※エアージャケットのクリアを装着した際に、iPhoneとエアージャケット
が密着している部分に密着模様が発生する場合があります。
Description
Air Jacket™. The name says it all! The iconic Power Support Air Jacket™ is the ultimate in sophisticated, thin, sleek, virtually invisible protection for your iPhone. The Air Jacket™ beautifully and entirely encases your phone like no other, providing exceptional protection without exceptional bulk. High quality, technologically advanced manufacturing allows Power Support to create a case that is less than 1.2mm thin that still provides superior protection. With the included screen film, the Air Jacket™ set has you covered--literally.
Air Jacket™ is the ultimate in slim, beautiful protection

Under 1.2 mm thick

Full four side protection

Patent pending Flash Guard™ eliminates flash flare

Easy Application and Removal
1 Air Jacket™

1 AFP Crystal Film™

1 cleaning cloth
***UPDATE: Immitation/ Fake Power Support product floating in Lelong, Mudah, Lowyat, etc market place. Don't drop in trap with cheap price tag. Be a smart consumer, use original***
PIC REFERENCE: Air Jacket iPhone 5S/5 BIG CREDIT TO MYAPPS.TW
Customer comments
| Author/Date | Rating | Comment |
| --- | --- | --- |
---