Rhinoshield Nx Mod iPhone Xs


absorbs over 11 feet(3.5M) of impact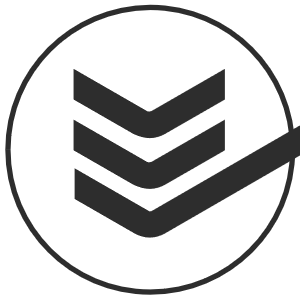 Exceeds Military Standards
Surpasses US military drop test standard (MIL-STD 810G), absorbs impact of over 11 feet.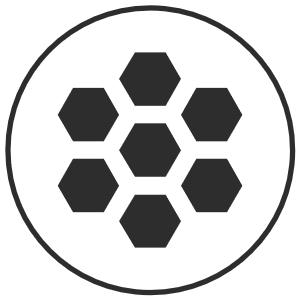 Honeycomb Structure
A hexagonal pattern lines the inner surfaces of our case, improving shock absorption by up to 10%


WORRY-FREE PROTECTION – With our proprietary RhinoShield [IMPACT RESISTANT] technology, you never have to worry about breaking that valuable glass-backed phone. Proven with multiple drop tests and certified military grade (MIL-STD 810G) – our custom ShockSpread polymer material absorbs impact of at least 3.5m/11 feet. The case's inner honeycomb structure provides an additional 10% defense against knocks.
IMPROVED MODULAR SYSTEM – As part of RhinoShield's ethos of continuous improvement, Mod NX includes some small but significant updates to Mod, our modular case system. Use as Standard Case (Frame + Backplate + Buttons) or Bumper Case (Frame + Rim + Buttons). Mix and match colors/designs by changing the Buttons, Rim or Backplate to create your own fully customized case. This starter set includes Frame + Rim + Buttons + Clear Backplate. Additional interchangeable accessories sold separately.
SLIM [MINIMAL DESIGN] – Clean design follows the original contours of your phone closely, because a tough case doesn't need to look like a brick. The slim (under 3mm/0.12in thin) and simple form gives you a snag-free experience, sliding into your pocket easily. A slightly raised lip protects the camera and screen from direct impact.
COMPATIBILITY – Compatible with ✔️ iPhone XS ✔️, Qi Wireless chargers, RhinoShield Add-On Lenses (with lens adapter in Standard Case mode), most back skins/wraps (in Bumper Case mode). Precision cutouts for all ports fits most cables. For better all-round protection, we strongly recommend pairing this product with the RhinoShield Impact Protection Screen Protector or the RhinoShield Tempered Glass Protector, in case the phone falls face-down on a pointed object or highly-uneven surface.
NEXT GENERATION MATERIAL – Our ShockSpread polymer is extremely durable and flexible. The case can bend without breaking or permanent loosening especially during installation and removal, unlike traditional polycarbonate or TPU cases. It is also safer for you and your family, as it is BPA/BPS/BPF free AND passes FDA food-grade requirements. This case is recyclable.
Tough yet flexible
The new ShockSpread™ material is super tough, making it incredibly difficult to break. This is because the material is able to resist larger forces. This same property means the case provides a tight fit, preventing your phone from falling out during impact.
However, for a strong material, ShockSpread™ is surprisingly flexible. This means that the case bends slightly for easier installation, without permanent loosening.


DURABLE SNUG FIT FLEXIBLE
Barely there
RhinoShield cases are among the thinnest and lightest protective cases you can find. The new ShockSpread™ reduces overall volume by 40% and overall thickness by 22%. Our cases weigh an average of 30g – equivalent to a AA battery – or half that if using a bumper.


3MM THIN 30G LIGHT
Better for you
We have formulated the new material with your health and safety in mind. Our latest cases have been independently tested and meet the US FDA food-grade standards.
They also contain no BPA, BPS or BPF – chemicals commonly used in plastics which have been linked to possible developmental issues in young children, as well as reproductive toxicity.


FOOD-GRADE BPA/BPS/BPF FREE
Customer comments
| Author/Date | Rating | Comment |
| --- | --- | --- |
---